Welcome To The L&Lovers' Homepage!
This page is dedicated to the most fabulous couple of General Hospital:LUKE AND LAURA! and of course,the L&LOVERS!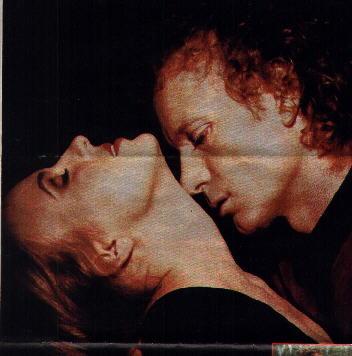 Thanks to JaDell for this picture! Thanks JaDell!
---
Members of the L&Lovers:
1.Me,Gina Cenci AKA Izzy8~President~Keeper of their little sweetiepie Lulu!
2.Cythia AKA Cyndibird~Secretary~keeper of Laura's pink dress and Luke's weather machine.
3.Jen AKA LuckyLove~Vice President~Keeper of L&L's Romantic Endeavors.
4.Rachael Karlin AKA IluvStone~Helps write newsletters.
5.Aubrey Arredondo
6.Deborah
7.Shannon~keeper of their wild adventures
8.kevlar
9.Jackie_B~keeper of the cigar wedding band
10.Angie Zafereo
11.anya_rose
12.JaDell
13.Kaitlin
14.alukefan
15.GeenasMom
16.Vicky Lynn Depoy
17.Biba
18.Six
19.Cori
20.Angie
21.David
22.CJ~Keeper of the Triple L Diner
23.Laurie~Keeper Of their children
24.Ragmach
25.Laura Simurda
26.Barbara
27.Michelle
28.Human Commercial-Keeper of Luke and Laura's son Lucky
29.Joyce Lee
30.Elona
31.Liza
32.Michelle-Keeper of Laura's carpet bag
33.Andrea
34.Kristina-Keeper of The Years They Spent On The Run
35.Shari
36.Michele-Keeper of the song "Think Of Laura"
IF I MISSED SOMEONE PLEASE LET ME KNOW!
---
Newsletters
Once me and the people who help me do newsletters get organized this page will have the newsletters.
---
Are you a L&Lover?
If you are already a L&Lover,don't read this! But if you aren't,become a L&Lover by e-mailing me by clicking on that little picture of Lulu below.

If clicking on Lulu doesn't work,e-mail me at zigzag@nassau.cv.net
---
Pictures
There will be a separate page of pictures,but I am working on that! It might take a while so don't hold your breath,ok? :)
---
Links
These are some of the Spencer pages I have found and enjoyed!
---
WAIT! before you go I want you to meet our mascots: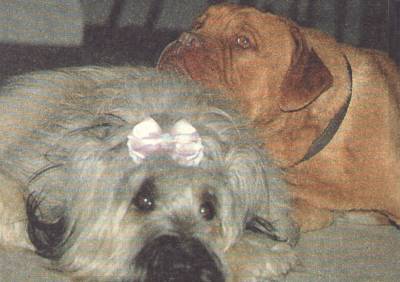 FOSTER AND ANNABELLE!
Come back soon!!!!
The song that is playing in the background is "Emotions" By Mariah Carey.